Provence Lavender Cocktail
BecR2400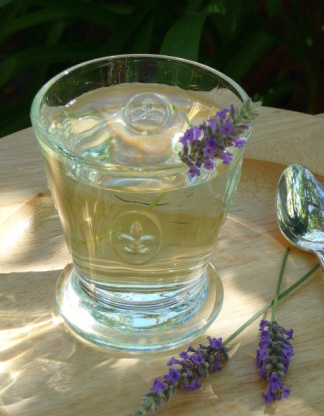 A delightfully aromatic cocktail with lavender herbal and citrus flavors, reminiscent of sunny Provence, in the South of France! Gin, vermouth, Cointreau, Provence Lavender Cordial-Syrup, fresh oranges and lavender; would also be good with the addition of champagne or sparkling wine. Adapted from 'Fine Living'.
Combine all ingredients (except garnish), into a mixing glass.
Add ice and stir.
Strain into a chilled tall glass, and garnish with a citrus twist and sprig of fresh lavender.