Prova De Amor (Love Proof) - Brazilian Cuisine
JsBride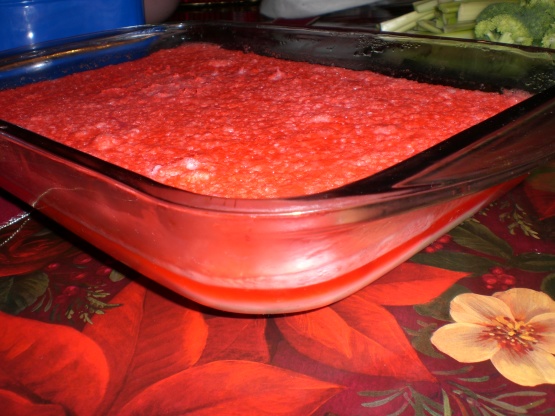 My aunt makes this whenever we have a family get together, it's the perfect dessert for summer time too - creamy on the bottom, with a layer of refreshing Jello mixed with whip cream on top. I was always surprised as a child when after cooling the dish the Jello layer turned into two separate ones, red and pink because of the whip cream.
Mix together the sweetened condensed milk, milk, egg yolks, and corn starch. Cook the mixture over low heat until it becomes a thick cream. Set it aside and let cool.
Mix the Jell-o powder with one cup of hot water, after it has dissolved completely add the cold water.
Beat the egg whites together with the sugar in a mixer at high speed until if forms stiff peaks (may take a while).
Mix the Jell-o with the egg white mixture.
Cover the bottom of a 9x13 with the thick cream. Add the Jell-o and egg white mixture as a second layer, and refrigerate until completely set.
(The Jello and egg white mixture will separate a bit turning into two different layers - a second Jell-o layer and a third frothy pink layer) --really interesting how this looks in the end.