Protein Oatmeal With Blueberries
CoffeeB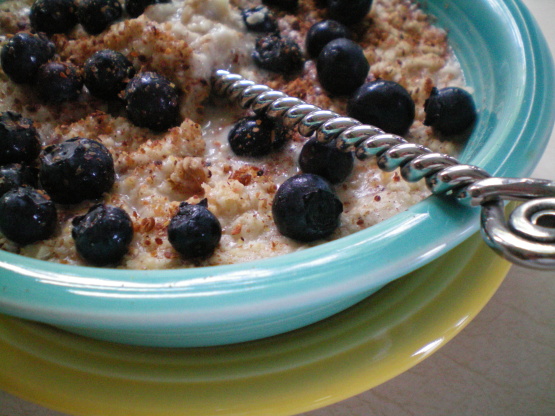 I love oatmeal, I love blueberries. this is fast and good for you! eat it as a meal or a snack. You can use any berry you wish.

I found the amount of protein powder to be overpowering and impacted the taste. I wonder if adding it before cooking would help at all? I didn't add the sugar substitute, but think it should be included. This is a very thick oatmeal, I'd say another 1/4c of water is needed to get the right consistency for me. Great idea, but needs tweaking a bit for my tastes.
make the oatmeal as you would normaly. (stove top or microwave).
when oatmeal is done, pour into bowl. mix in protein powder, splenda, and berries.
serve and enjoy!