Pismo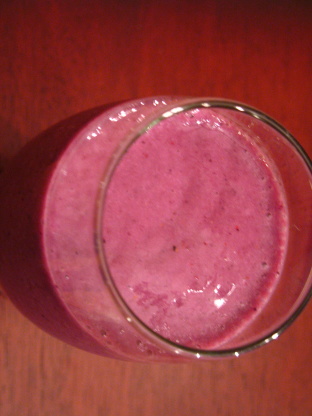 I was watching Oprah one day and she had Dr. Oz on talking about his diet book. They made a smoothie and I tried to make it by memory and came up with this. It was so different than the one posted on her website I figured I'd just post my version because I know it's good! I like this because it's so easy... I drink one for breakfast every morning on the way to work.
Put all ingredients into blender and blend until smooth.
Amount of water can be adjusted depending on how thick you like your smoothie. I always have frozen mixed berries on hand, but not always a frozen banana. I use only about 1/3 cup water when the banana isn't frozen.