Prosciutto, Tomato and Basil Grilled Cheese
Prep 10 mins
Cook 10 mins

Adding the tomato after the sandwich has cooked and cheese melted make this grilled cheese different. Its great not to have a mushy hot tomato in a grilled cheese. From Bon Appetit
Directions
Preheat oven to 400.
Lightly butter 1 side of each bread slice.
Top unbuttered side of 2 pieces with 2 proscuitto slices, then 4 basil leaves, then cheese slices.
Sprinkle with salt and crushed red pepper. Top with remaining bread, buttered side up.
Heat olive oil in an oven proof skillet over medium high. Cook until golden brown on the bottom, about 4 minutes.
Turn sandwich over and transfer to the oven to bake until cheese is melted. Remove.
carefully lift off top bread slices and insert 3 tomato slices into each, top again and serve.
Reviews
Most Helpful
I made this for lunch! We really enjoyed it;instead of tomato I put some Roasted red peppers and followed Redsie's idea; cooked it in Griddler. What can I say? YUM! I made this for 123 Thanks for posting, Sage/Rita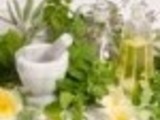 This is a delicious sandwich! As suggested by Redsie, I used my George Foreman grill and it came out so good! I love asiago cheese and the sourdough bread is perfect with these ingredients. Thanks for sharing!
Wow - this was delicious!! I grilled this on my George Foreman's grill and it turned out perfect!! Thanks MarraMamba!! :)