Prep 15 mins
Cook 15 mins
These are terrific hot or at room temperature.
Directions
Make a small slit in the side of each fig and stuff a raisin-size piece of cheese in the opening.
Wrap a piece of prosciutto around each to enclose like a little cocoon.
Stand the figs on a sheet pan.
Bake for 12 to 15 minutes so the prosciutto melts slightly and forms a skin around the figs.
Season with lots of ground black pepper.
Reviews
Most Helpful
Oh, yum -- I can tell I'm going to fall off my diet wagon over these! Our fig tree in the back yard just burst into full, fulsome fruit, and we are overwhelmed with figs. This recipe is just perfect! We experimented with several different types of cheeses -- I prefer the blues, my husband prefers the manchegos and ibericos. The directions are incredibly easy to follow, so simples and so good. We served it this evening with Light Turkey Schnitzel, zucchini, and gnocchi dressed with an artichoke-lemon pesto. So good!
These were amazing! I made them a bit different; I cut my figs in 1/2, added some blue cheese and wrapped them in Prosciutto and baked for 10 minutes. I did lose some of the cheese but I scraped it off and put it on top of the figs. This is a keeper; thanks.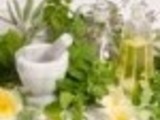 Used Manchengo, blue might be better. Cooked them on my Green Egg. Never had a fresh fig before yesterday. Loved by all.