Ericjpdx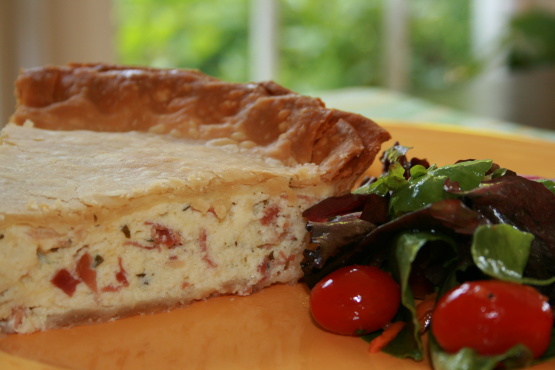 Prosciutto and ricotta inside a flaky, golden crust. So easy and delicious. Serve with a simple salad for an easy weeknight dinner.
Preheat oven to 400°F.
Spread one pie crust in 9" inch pie pan.
Combine ricotta cheese, eggs, parmesan cheese, prosciutto and parsley in a bowl and season lightly with pepper.
Fill the pie shell with the ricotta mixture and cover the pie with the second pie crust. Trim and crimp the edges of the crust.
Bake at 400°F for 20 minutes. Then reduce the temperature to 350°F and cook for an additional 25 to 30 minutes or until the filling is cooked through and the crust is golden.