Prosciutto Feta Cheese Strata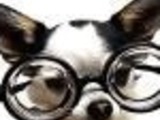 A lovely Greek-style breakfast, lunch or brunch dish from the Rockledge Inn in Colorado. While it is very easy to prepare, it does need to be assembled the night before, refrigerated overnight and then allowed to sit at room temperature before baking for an hour, so prep time includes 8 hours in the fridge and half an hour sitting time.
Directions
Line bottom of 13x9x2" glass baking dish completely with 1 layer of bread, cutting some to fit.
Arrange 1/2 of prosciutto evenly over bread. Sprinkle 1/2 Feta cheese and 1/2 provolone over the ham.
Sprinkle with 1/2 green onions and basil. Top with 2nd layer of bread and repeat.
Cut crusts into cubes and sprinkle on top.
Whisk eggs, milk, mustard, and salt in bowl and season with salt and pepper.
Pour egg mixture over strata; press down on bread with spatula.
Drizzle melted butter over strata. Cover and refrigerate overnight.
Preheat oven to 350°F
Uncover strata and let stand at room temperature 30 minutes.
Bake until center is set, about 1 hour. Remove from oven.
Preheat broiler and place strata under about 30 seconds, until top is golden.
Cut into large squares and serve.
Most Helpful
Yum yum YUM. Next time, I will omit the added salt as the feta and proscuitto were salty enough. That said, the dish was still pleasantly palatable, rich and delicious, and I will definitely make it again....would be a great holiday morning casserole with mimosas!
i was looking for a way to use up some prosciutto and basil we had leftover and ended up making this OUTSTANDING dish. i probably only had 4 oz prosciutto and 3 T basil and the flavor was still excellent. also, i only had 1% milk and thought it worked just fine. my fiance fell in love with me all over again when i served this for dinner.
ZWT4: Worth all 5 stars plus more! This is an easy to prepare dish that yields tasty results!!