Prosciutto and Parmigiano Puffs
Prep 15 mins
Cook 20 mins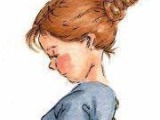 These delicious little appetizers are very easy to put together! Everyone always really enjoys them on an appetizer tray. They also freeze very well so they are a great make ahead!
Directions
Roll the puff pastry into a very thin rectangle on a lightly floured surface.
Sprinkle with the Parmgiano-Reggiano and pepper. (make sure the fan isn't blowing your way, haha, I forgot mine was on and "the answer my friend" was not the only thing that was blowin in the wind! DOH!).
Arrange the prosciutto over the cheese to cover the entire surface. Cut into 3 inch triangles with a pizza cutter. (I cut it into 3 inch squares first and then in half diagonally to make triangles).
Roll the triangles up from the wide end, enclosing the cheese and proscuitto.
Arrange on a baking sheet and shape into crescents. Brush with the egg and sprinkle with the Grana Padano. Bake at 375*F for 20 minutes until golden and crisp.
Reviews
Most Helpful
Very tasty, very easy but I thought they need a little "something" to make them look more appealing, so I tied each one right around the middle with fresh chives (1 per puff, 1 single knot and trimmed for uniformity). That did it! Lots ot compliments came my way. Thank you.
Big hit with all that tried it.
I made these for company we had this weekend as an appy, and they were so delicious. Everyone just raved about them! I popped the leftovers in the freezer (I had made a double batch) to see how they would freeze, and they came out just great. I did brush the pastry sheet with a beaten egg as another reviewer had suggested, and they did not unroll at all. Thanks for a well written and easy to follow recipe!!