gailanng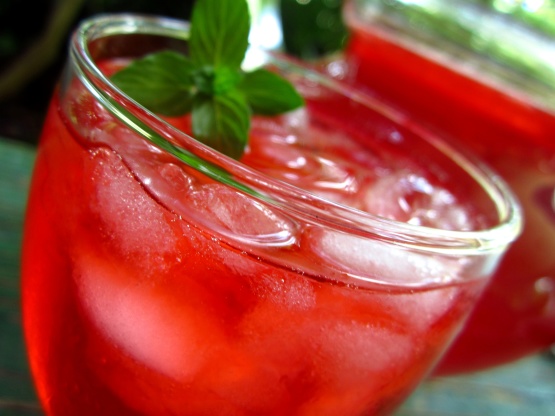 I don't much care for plain water. This makes tap water quite nice. Not overly flavored or sickening sweet. Very refreshing!

I haven't tried this yet, but would just like to say that I hope Diana didn't rate so low because "refined sugar is not good for anybody". There has been little study done on Splenda, and it is recommended the pregnant women avoid it because so little is known about it. I'm rating 5* to hopefully offset a pointless review. Your recipe sounds sounds wonderful. :)
Add all ingredients in a gallon pitcher or jug.
mix well.
chill.