Pretzel Peanut Butter Granola
abartman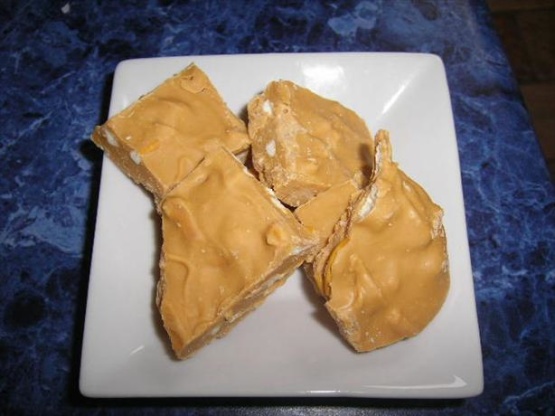 Homemade granola with pretzels dried fruit and peanut butter.
Preheat oven to 300°.
Mix peanut butter and syrup in a microwave-safe bowl.
Microwave at high for 30 seconds or until hot; stir well so items are completely mixed.
Place granola and pretzels in a seperate bowl; pour the peanut butter mixture over the granola mixture, stirring till the granola is coated. S.
pread mixture in a single layer on a cookie sheet or pan coated with cooking spray.
Bake at 300° for 25 minutes, stirring twice to add raisins and cranberries then return the pan to oven.
Turn oven off; let granola cool in the closed oven for 30 minutes.
Remove from oven to finish cooling.