Pretty, Pretty, Well Defined Shaped Fizzy Bath Bombs
awalde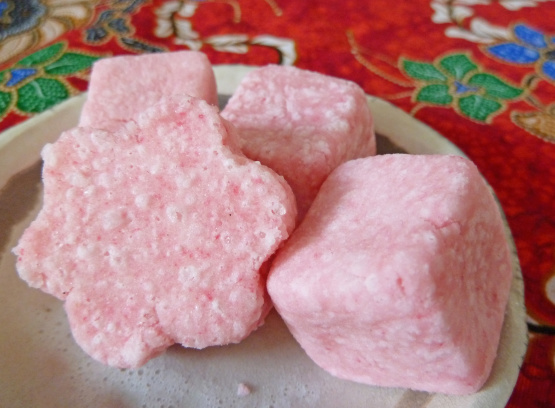 These bath bombs are great when you want to use soap or candy molds to make the very pretty bath bombs. They are great for gifts, absolutely extravagant!
147.89

ml baking soda

73.94

ml cornstarch

73.94

ml citric acid (can be found in wine making shops)

0.32

ml fragrance oil (5 droppers full) or 0.32 ml essential oils (5 droppers full)

29.58

ml cocoa butter, melted

29.58

ml almond oil
food coloring
Begin by adding dry ingredients together. Get lumps out of Citric acid and cornstarch either by sifting or stirring down.
Melt the Cocoa butter and mix with the almond oil, the food color and the Fragrance Oil (OR Essential Oil). Drizzle into the dry ingredients in order to "bind" the dry ingredients together and mush with a fork until it is mixed very well. You want a consistency where the mixture "starts" to cling together when pressed together to form a ball.
Now is time to pack into molds (Soap and candy molds work great for this, but try to avoid any that have a very shallow surface area which would be too weak to stand up to being handled, such as small leaves or petal tips, etc.) Pack the mixture down very hard and put the molds into the freezer for about 2 hours.
Remove the molds from the freezer, pop the bombs out and put them on a sheet of parchment paper. Leave them to dry out completely for 2-3 days.