Pregnant Honey Ginger Chicken
ChefLee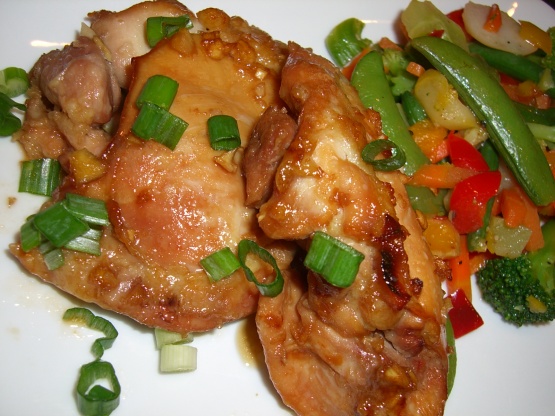 My ex's mother gave me this recipe when I was pregnant, it was a weekly meal for me, 'specially because it curbed my morning sickness. Very simple, five ingredients. I don't think theres another recipe on this site just like it, from what I've seen, so I'm posting.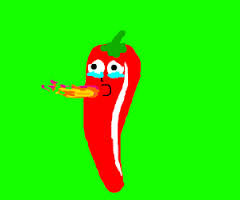 Fantastic!!!!!!!!!!!!!!! Really great!!! I'm not pregnant and the chicken wasn't either :) , but if you're craving a Hawaiian/Polynesian-type chicken, this recipe is for you!! This is a baked and easier version of a Sam Choy recipe that I have from his 'Island Flavors' cookbook. I threw some green onions on top to balance the sweetness of the honey in the sauce. I also cut the sauce in half for the 6 chicken thighs and it was still way plenty. I used the sauce to drizzle over my California veggies and it was sooooo good!!! If you have ever been to an Ono Hawaiian restaurant, the chicken turns out like their chicken with a little sweeter edge to it. Love Love Love this recipe, thanks so much for posting!!!!!
Whisk together honey and soy sauce, stirring in the garlic and ginger until blended (honey may settle to the bottom, no worries.).
Pour over thighs in a 9X13 pan, or if you prefer white meat, chicken breast tenders and marinate, one hour for lighter flavour, more for a stronger flavour.
Pop into a preheated oven at 400F for 20 minutes, flipping over halfway and continuing for another 20 minutes. (You can choose to leave some marinade in the pan while cooking, I liked using it for dipping afterwards.).
Cooking times are approximate, so make sure you use a thermometer!
Serve with brown rice, and california blend veggies.