Prawn (Shrimp) Bruschetta
Boo L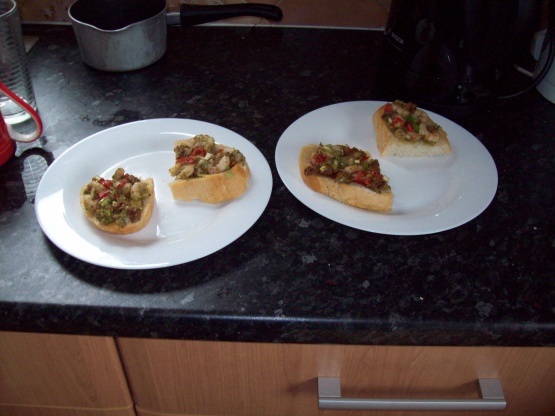 A lovely variation on the traditional bruschetta for people less keen on tomatoes, or just more keen on prawns!
Spread the slices of French bread (use 8 thinner slices or 4 thicker ones) with olive oil and grill on both sides.
Rub one side of each slice of bread with a clove of garlic.
Spoon pesto on top of each slice of bread.
In a bowl mix the prawns with the spring onions and pepper.
Spoon mixture over pesto.