Prawn and Scallop Kebabs with Wasabi Dipping Sauce
Peter J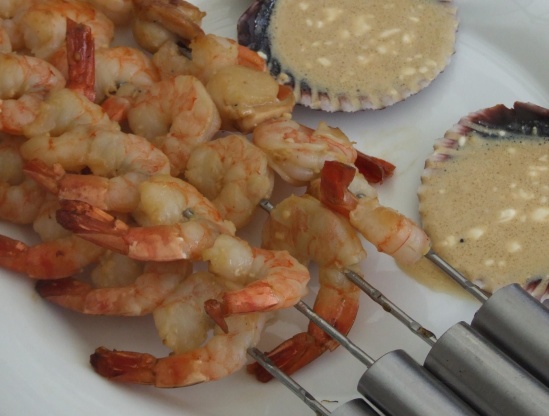 Good friends of ours prepared these delicious kebabs for us and were nice enough to give me the recipe. My first experience with wasabi and I liked it.
To make the Wasabi Dipping Sauce: mix together all the sauce ingredients in a bowl and whisk to combine; set aside.
Alternate the scallops and prawns on skewers.
Brush the scallops and prawns generously with the wasabi dipping sauce.
Grill over high heat for 2 minutes; turn skewers, brush with sauce and grill for 2-3 more minutes or until shrimp are pink and scallops are firm.
Be careful to not overcook.
Serve with remaining sauce for dipping.