alligirl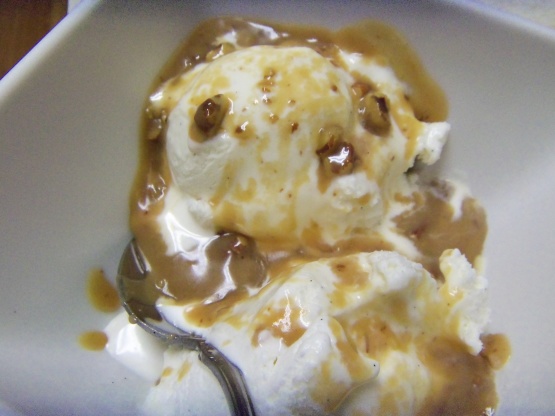 This is a delicious praline topping that is great served warm over ice cream.

Freakin' fantastic! That's what my kids said...This recipe is a winner: it's sweet, crunchy, salty (I added a healthy 'dash' as we all love salted caramel here!) and just great. Served on plain ol' vanilla.
In a large saucepan, melt butter over medium heat.
Add the marshmallows, brown sugar, corn syrup, and salt; mix well.
Cook over medium heat, stirring constantly, until mixture comes to a boil. Boil for 1 minute.
Remove from heat and let the mixture cool for 5 minutes.
Stir in evaporated milk, pecans, and vanilla.
Serve topping warm over ice cream.
(Store leftover topping in refrigerator. It will thicken as it cools).