Boomette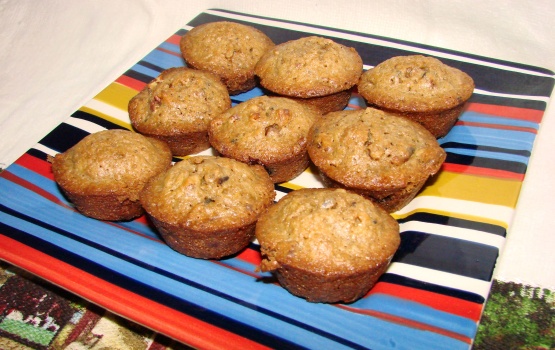 These little gems are super easy to make and taste wonderful. Nice to have a hand in the freezer for unexpected guests or for a quick snack. This recipe comes from my friend Darla!

I tried these at a luncheon and was bowled over! I've made them three times in one week - my husband and I can't go by them without grabbing a handful! I'll have to make another batch to give away for Christmas treats! So easy to make, this is now my favorite "everything on hand" recipe! Ann Morits - Tomahawk WI
Mix all ingredients together . Spoon into prepared pans ( I spray with release spray).
Bake @350 degrees for 20 minutes.
This batter does not rise so you can fill the muffins tins.