Delicious! May be served as an appetizer, with red and green apples, or as a dessert sauce, over ice cream. Taken from "Simply Sarasota Creatively Casual Cuisine" from the Junior League of Sarasota. *Note - Cooling times are NOT included.*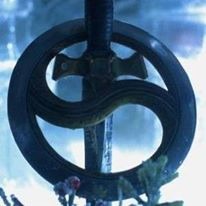 This was a delicious treat served over ice cream. It was a little thin, but I didn't let it cool long enough before spooning it over the ice cream. After cooling a bit more, it thickened up nicely. I opted to leave the pecans whole instead of chopping them. Made for Every Day is a Holiday.
Preheat oven to 300º.
Spread pecans in a single layer on baking sheet and toast for 15 minutes, stirring occasionally. Let stand until cool.
Melt butter in saucepan and stir in brown sugar, corn syrup and flour.
Bring to a boil and reduce the heat to low.
Simmer for 5 minutes, stirring constantly.
Remove from heat and let stand until lukewarm.
Add the evaporated milk and pecans gradually to the brown sugar mixture, stirring constantly.
Serve warm with red and green apples for an appetizer or drizzle over ice cream for dessert.