Praline Butter-Pecan Crunch Popcorn
Ambervim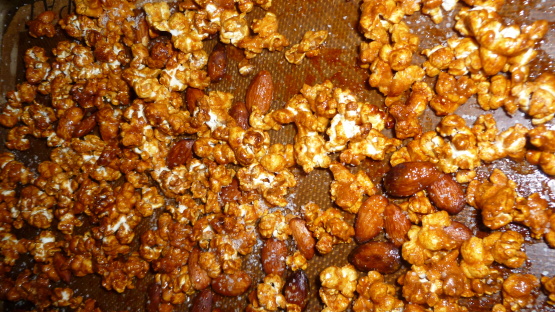 This is wonderful to wrap up in coloured clear paper and to give for the holidays, I usually wrap mine in red or green clear paper for a more seasonal look.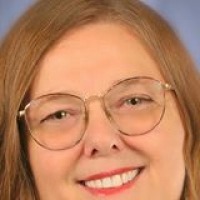 This seemed like a bunch of butter and it is....it is also good. I like using half hone and half brown sugar. The baking soda does seem to activate something worthwhile. I added almonds and divided it into thirds - 1st third plain, 2nd third with cinnamon and orange rind as I saw in another recipe 3rd third I minced fresh jalapeno. I sprinkled all with kosher salt. All were good.
Set oven to 325 degrees.
In a medium saucepan, combine butter, honey and brown sugar; cook, and stir over medium heat until mixture comes to a full boil.
Stir in baking soda (the mixture will foam).
In a large bowl, combine popcorn and nuts.
Pour in the hot syrup; mix well to coat.
Spread mixture evenly on a large buttered cookie sheet.
Bake, until a deep golden brown (about 15 minutes), stirring every 5 minutes.
Cool, and store in a tightly covered container for up to 4 days.