Power Packed Peanut Butter Sandwiches
loof751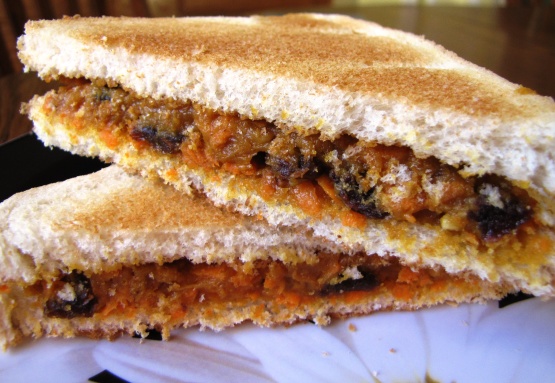 Maybe some strange ingredients but at least it is very healthy for the kids.

Peanut butter and carrots - who knew? This is a great sandwich! I used white bread and toasted it, then let it cool before I made the sandwich because I didn't want the filling to melt. I just loved this combination of ingredients - it is very healthy and satisfying. A great adult peanut butter sandwich - thanks for sharing the recipe! Made for My 3 Chefs November 2008
Combine all ingredients except bread.
Mix well.
Spread mixture on bagel or bread slices.