RedJim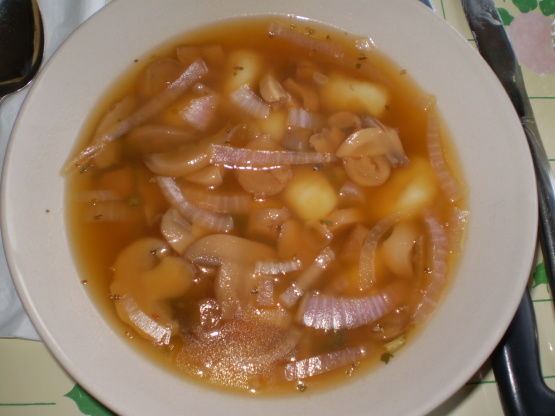 The ingredients are flexible - depends what you have on hand. Surprisingly tasty and easy. I live in a dorm, with a cafeteria we have to pay for, but I can't stomach the food (literally, oil intolerance) so I grab bits of what I can
To be fair, I never write a review until I at least tried the recipe. This is an exception to that rule. Everything besides a tomato based broth is optional. What the heck kind of recipe lists all the indigence as optional? Somebody dropped the ball on this one.
Place gnocci (or any other cooked pasta) in a bowl with frozen veggies/beans. Pour in tomato paste and mixed herbs.
Pour on water and mix well. Taste for desired consistancy.
Microwave on med-high, until bubbly and heated through.
Top with cottage cheese and pepper. I needed no salt.
I also added 1 tbsp of my mum's home-made spicy tomato sauce. Its a very flexible recipe.