Prep 35 mins
Cook 10 mins

Next stop, Canada! Lets face it poutine is quintessentially Canadian. Of course the folks up here in the north would make it into a burger. Are you game? From :Burgers Here and There
1 lb ground beef
1 teaspoon kosher salt
1⁄2 teaspoon ground pepper
4 brioche buns
butter (at room temperature)
4 ounces fresh mozzarella cheese (because you'll likely never find fresh cheese curds!)
2 cups cooked French fries (preferably thick cut)
2 cups hot chicken gravy (purchased or homemade) or 2 cups beef gravy (purchased or homemade)
caramelized onion (as much as you like)
Directions
caramelize the onions (or at least cook them soft) in a pan and set aside.
Mix ground beef with salt and pepper and form into 4 patties, grill to desired doneness.
In the meantime, shred the cheese so it will melt better and slice the brioche buns and spread butter on each side, grill until lightly browned (you can also use just two buns if you want to do open faced sandwiches).
Place cooked patties on the grilled buns. Add the shredded cheese then hot fries to each burger and pour on a generous helping of gravy and top with caramelized onions. Serve hot.
Reviews
Most Helpful
Oh my word, insane! This is to die for. I've wanted to try poutine for so long, so glad I got to have it on top of a juicy burger as well! I made balsamic caramelized onions as we adore them and they really worked with all the other flavours!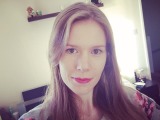 absolutely delicious bad for you burger. I loved itl Used real curds and zapped them a few seconds after i put them on burger to start the melt and then of course the fries and gravy. i INHALED it.

Really delicious! I found cheddar curds, but no brioche rolls. Nonetheless, quite a delicious burger served open-face.