Redsie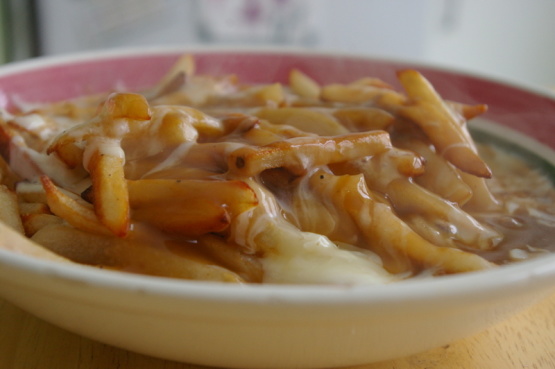 I like this recipe because it is easy and fun, kids love it!

Proper French-Canadian poutine uses cheese curds not cheese. The poutine vendors put the fries in a dish first, then the curds and then pour on the hot gravy. This melts the curds.
Layer cheese and gravy over fries and bake in the oven or in microwave until cheese is melted!
Sprinkle green onion over the top and serve in a deep platter, with lots of napkins!
Enjoy.