Nanita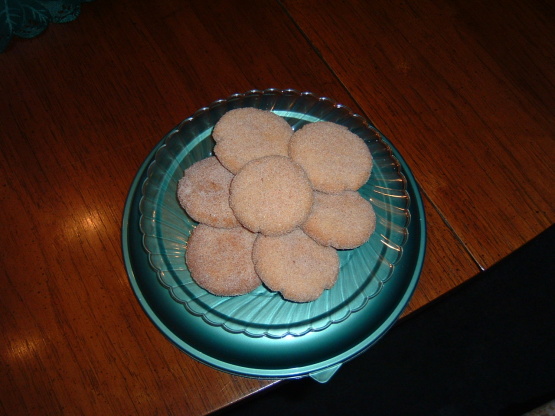 This recipe came from my great-grandmother. It's very similar to reposteria cookies that you can get in Mexican bakeries in San Antonio, Texas. We make them year round but they are especially nice at Christmas time. Use Crisco brand shortening for best results.

Pre-heat oven to 375 degrees.
Mix all ingredients together, starting with the shortening and adding each one in order. You can do this by hand or with a heavy-duty mixer.
Roll dough into 1 1/2 inch balls.
Place on ungreased cookie sheet.
Press with bottom of a small glass dipped in flour.
Bake 20 minutes.
When cookies are cool, dip in sugar-cinnamon mixture.