This is from a bed and breakfast...very rich and sweet. This is good dusted with powdered sugar and served with fresh fruit. It is best used with homemade pound cake because the more dense it is the better it will hold up. This is easy to half or double.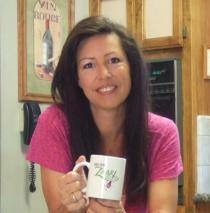 This deserves more than 5 stars! ;) OMG, this is heavenly. Rich and delicious. Made a wonderful breakfast served with Maple syrup. I will definitely make this again. *Keeper* Thanks for sharing, my family says "YUM" ~V
Whisk milk, cream, eggs, and spices/flavorings together.
Heat fry pan and add enough butter to cook with.
Dip pound cake in egg mixture (soak longer for more dry or dense cake).
Do not over soak or your cake will fall apart.
Place in medium high skillet and cook till brown on both sides.
Be careful flipping it so it doesn't break apart.