PaulaG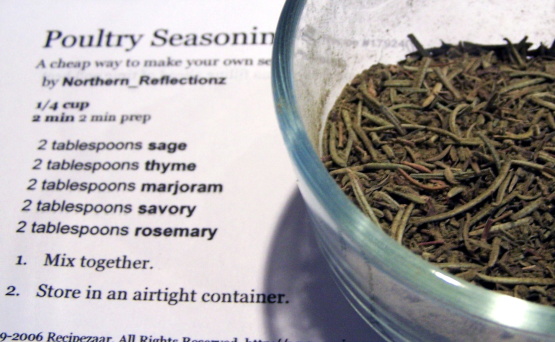 A cheap way to make your own seasoning.

I've never tasted (not to my knowledge anyway) or bought store-bought poultry seasoning before so I have nothing to compare this to. However, it was useful to find this because I happened to have all these ingredients in my spice carousel. I mixed up a half batch of this and used it in Recipe #7340, and it seemed to work very well. It's a very interesting blend of herbs and thanks for sharing Northern_Reflectionz! :)
Mix together.
Store in an airtight container.