An easy no-fuss recipe serves as an elegant appeatizer, a delicious snack or fast and funky party food.
Directions
Mash the butter and Stilton together with a fork.
Add the port and peppercorns and mash until thoroughly combined.
Season with black pepper and a touch of salt.
Spoon into 4 ramekins and push down to create a smooth surface.
Push a parsley leaf into the top of each one and then cover with clarified butter. Refrigerate until ready to use.
Remove the pots from the fridge and leave for 20 minutes to reach room temperature. Serve with the toasted bread and mixed leaves.
Most Helpful
I too made a small batch--now I have to make it again and in a larger quantity! A wonderful mix of flavors. Thanks, Rose.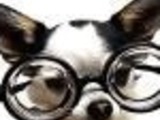 I made up one serving of this and it is delicious! The Stilton and Port are made for one another. I had it made and in the fridge, 'ripening' in 5 minutes. DH and I enjoyed it as a late night snack.