Parsley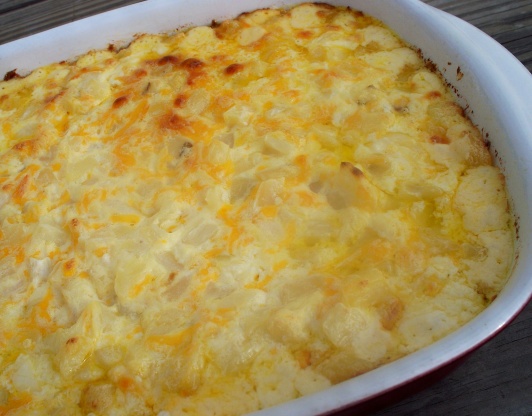 I got this recipe from a group of Ministers' wives in Idaho about 15 years ago. My friends have me make it for their families all the time.

I like this recipe because it doesn't have cornflakes, you don't have to peel potatoes, and it is so simple to make. I too used unsalted butter. I made it without onions once because one of the guests couldn't eat onions. This is great with ham--either baked ham or ham slices on the grill.
Mix all ingredients together.
Put mixture in a greased 13 x 9 pan.
Bake at 325 degrees Fahrenheit for 1 hour.