Rita1652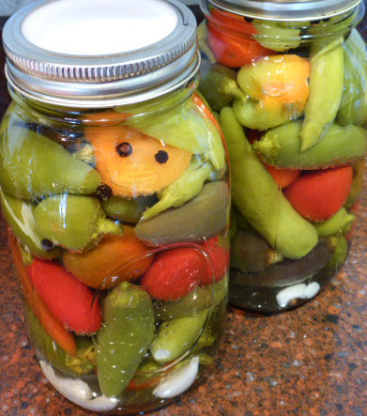 These are a mix of sweet cherries, hot jalapenos, real hot ghost chilis, serrano's, and and mild pepperoncini's. Toss in your favorites.
Trim pepper stems. Divide peppers, garlic, bay leaves, and peppercorns among 2 quart-size sterilized glass jars.
Bring vinegar, water, sugar, and salt to a simmer in a medium saucepan over medium heat. Cook until sugar dissolves. Pour hot pickling liquid over peppers, leaving 1/4-inch headspace at tops. Can in water bath for 15 minutes.