Potatoes With Mustard and Honey
KellyMae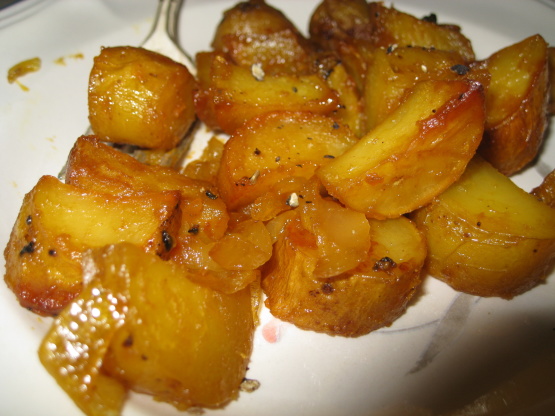 I have had guests fight over these, so you might want to double the recipe.

Top Review by sheila
i really did not care for them.they just was not for me.
Peel the potatoes and cut into cubes of about 3 centimeters (about 1 1/2") Cut up the onions.
Mix the mustard, honey, oil, salt and pepper.
Then stir the mixture into the potatoes.
Grease a large rectangular pan and spread the mixture into it.
Bake at 200°C (about 375°F) for 50 minutes.
After about 25 minutes, stir up the mixture.