Potatoes With Basil (Argentina)
Satyne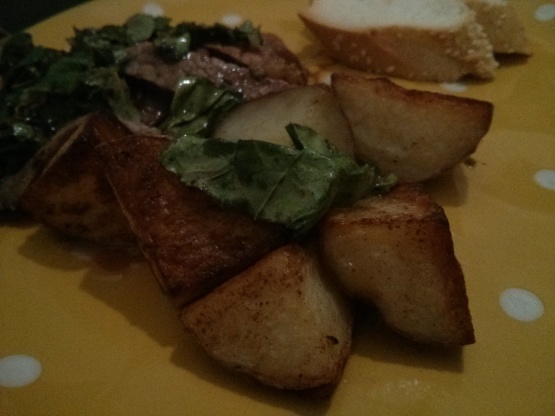 This recipe is from week 12 of my food blog, "Travel by Stove." I am attempting to cook one meal from every nation on Earth, and Argentina is my 12th stop. This simple roast potato recipe is made with butter, and the basil adds a unique twist.
Melt the butter in a dutch oven and sauté the potatoes, adding salt and pepper, until they begin to brown.
Add the garlic and cook for a few seconds, until fragrant. Then move the dutch oven into your oven, preheated to about 350 degrees.
Roast the potatoes until they are crispy on the outside and soft in the center, then add the basil and toss.