teresas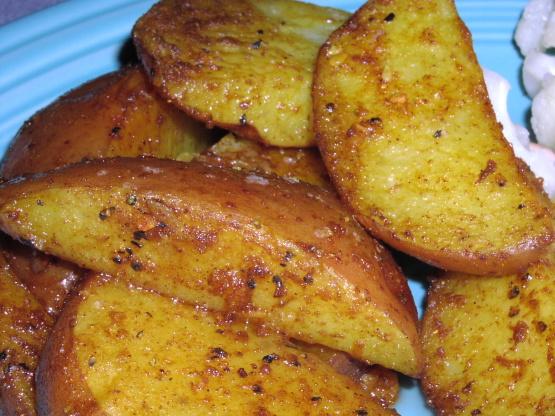 Walt Disney World (Boma, Animal Kingdom Lodge)

Top Review by Biasi4
This was a wonderful change from the norm! I used only 4 med. red potatoes and reduced all else (except olive oil) to 1/3 of what recipe indicates. Cooked 30 minutes as stated, then "crisped" them a bit under the broiler for a few minutes. Especially excellent with a topping of butter mixed with a little mustard & a few drops of worchestershire sauce! Heavenly. Will definite make again!
Wash potatoes well, and cut into wedges.
In a large bowl mix the spices and olive oil.
Add the raw potatoes.
Coat the potatoes with the spice mixture.
Place the potatoes on a baking sheet, place in a preheated 350°F oven and bake for 30 minutes.