Jubes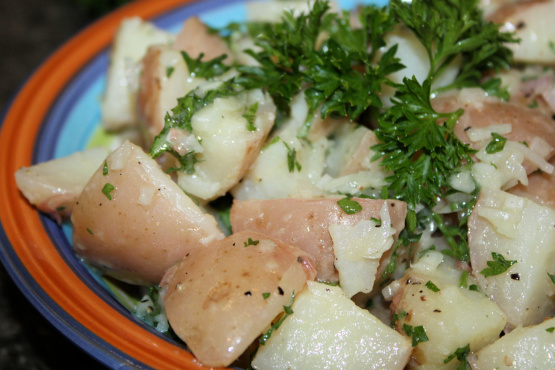 A lovely change from creamy potato salad I make this when my egg allergic cousin comes to visit. Copied from "cooks.com" One of those "even better the next day" salads.
Steam potatoes; let stand 10 minutes. With skin on cut into small pieces. Add parsley and onions.
Blend together remaining ingredients and pour over warm potatoes. Toss gently to coat. Let stand at least 3 hours. Chill if desired. Cook time includes stand time.