Brenda.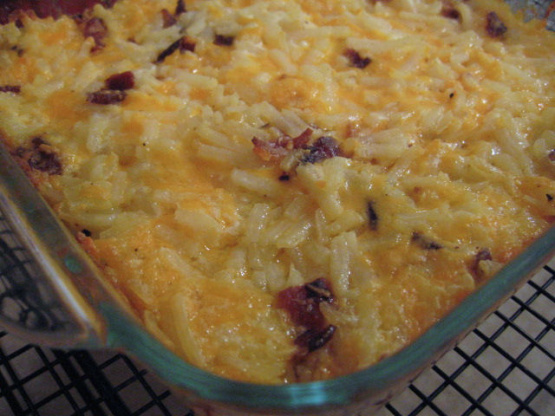 This is delicious and easy to make. We use it for holidays, but could easily be part of dinner rotation. Can use real potatoes, or frozen shredded or obrien potatoes.
boil potatoes til slightly tender.
coarsely grate (or just use frozen shredded potatoes).
toss all ingredients to mix.
place in greased, shallow 1 1/2 qt baking dish.
bake 350 for 30 minutes or til hot, bubbly, and slightly browned.