Potatoes Seasoned With Lavender and Rosemary.
Annacia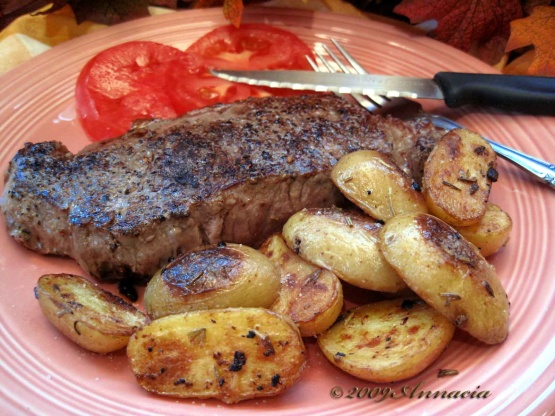 This potato lavender water would be great to make bread with if you're a baker. Use any small fingerling, or new red or white potatoes.
Put potatoes and 6 sprigs of lavender in a saucepan cover with cold water. Bring to a boil over high heat and continue to boil until the potatoes are tender when pierced with a fork but still hold their shape, 12 to 15 minutes. Drain. Some of the lavender buds will cling to the potatoes.
Melt the butter in a large skillet over medium heat. Add garlic, potatoes, chopped lavender rosemary, and salt. Cooking and, stirring occasionally, until the potatoes are very hot and the flavors have a chance to meld, 5 to 8 minutes.
Can also brown under the broil to crisp up!