Potatoes Riojanas With or Without Cheese
Satyne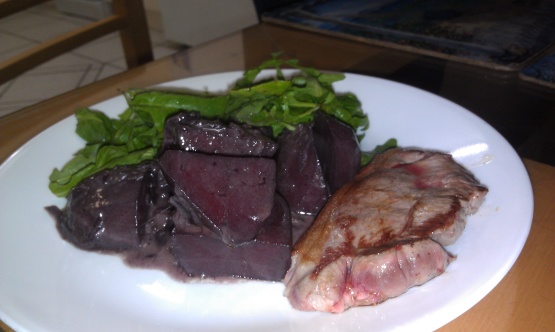 Potatoes cooked in red wine, from the Rioja region of Spain. From the Basque Kitchen. The original recipe does not contain cheese; that was my husband's idea. Only add the butter if you're not using the cheese. This one's not for the kiddies! You can use other types of potatoes if you don't have Yukon Gold.
Heat the oil in a large, deep saucepan over medium-high heat. Add the onion and garlic and saute for 2 to 3 minutes.
Add potatoes, wine and rosemary. Season with salt and pepper to taste.
Bring to a boil. Reduce heat, stirring occasionally, for 40 minutes, or until potatoes are tender and wine is almost gone. Add some water if the wine is evaporating too rapidly.
Stir in cheese, if using. If not using cheese, stir in butter.