PaulaG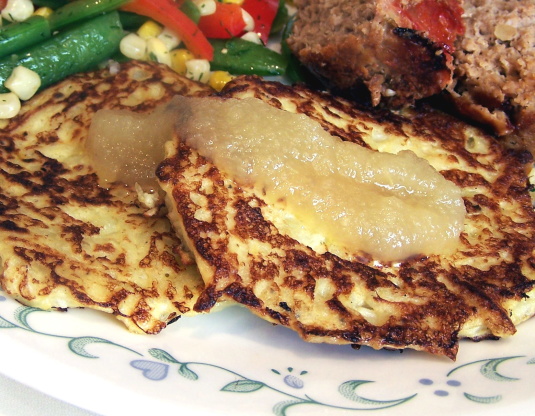 I got this recipe from my Grandma. It's a great comfort food, good with applesauce or syrup.
Top Review by PaulaG
I agree, real comfort food. Drying the potatoes between sheets of paper towels is a must in order to produce nice crisp pancakes. These were cooked on my cast iron griddle and were cooked in a combination of oil and butter. They were served topped with applesauce and made a great addition to Sunday dinner.
Dry potatoes with paper towels.
Combine all ingredients except for oil.
Warm oil (enough to cover bottom) in a large skillet.
Pour 1/4 cup of mixture for each pancake into oil, flatten slightly with spatula.
Cook until golden brown on both sides.