Karen..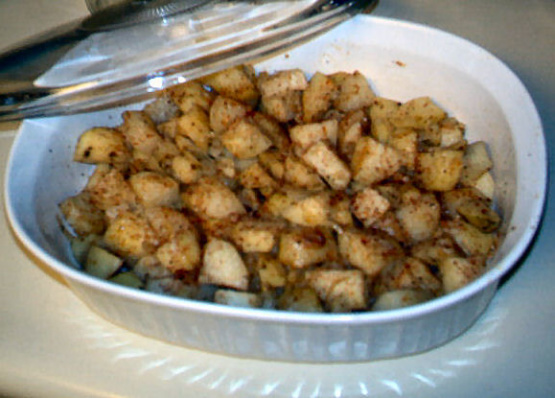 This recipe was printed in our newspaper years ago and has become one of my old reliables. It is quick and easy to make in the microwave and has a delicious flavor my family loves.

Made this yesterday for dinner to avoid heating up the kitchen (a/c is NOT keeping up with the heat wave) and it was really good. I used a medium Vidalia onion, and did sub olive oil for the margarine. I also added some Italian seasoning as I like my potatoes a little more intensely flavored. Made with mixed baby potatoes cut into quarters. Will make again. Thanks for sharing the recipe.
Combine all ingredients in a deep, 3 quart micro-safe casserole dish.
Cover.
Cook on HIGH 9-11 minute or until potatoes and onions are tender, stirring every 5 minutes.
Let stand 5 minutes before serving.