Junebug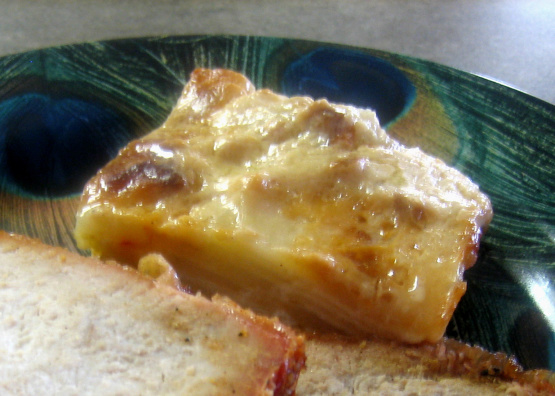 You can't go wrong with this classic potato dish!

Top Review by Lorac
Ahhh! Memories of our favorite French restaurant back in Mass. A subtle layering of flavors that blend beautifuly without masking each other. I made 1/2 the recipe and and let the dish sit for 10 minutes before seving so that the liquid was absorbed. My only suggestion is Chef Claude's special ingredient for potatoes - use finely ground white pepper. Great recipe Junebug!
Preheat oven to 375 degrees.
Spray a 13 x 9 pan with oil.
Peel and cut garlic cloves in half or thirds.
Rub sides and bottom of dish with cut side of garlic cloves.
Leave garlic pieces in bottom of pan.
Layer half of potatoes in bottom of pan.
Salt and pepper.
Sprinkle with half the cheese.
Pour half the cream over potatoes.
Repeat layer.
Bake for 60 to 75 minutes until potatoes are done.
Push potatoes down into cream during the first 30 minutes of baking.
If top gets too brown cover with foil.