Purpink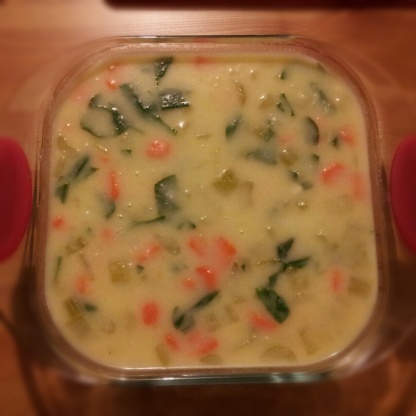 Trying to defrost the freezer and needed to use some frozen spinach. This soup helped! We love spice, so I added some cajun seasoning too, giving just the right flavor. Unfortunately my spinach was the fine chopped kind, so the appearance was not very pretty (green potato mud), but the taste was great! Thank you for a very yummy lunch!
Melt butter in a pan.
Add onions and celery.
Cover and cook until tender - about 15 minutes.
Stir occasionally.
Blend in flour, and add potatoes, water and salt. Stir constantly until boiling.
Simmer 30 minutes.
Add spinach cook 2 minutes.
Then add cream.
Top with grated cheese if desired.