Parsley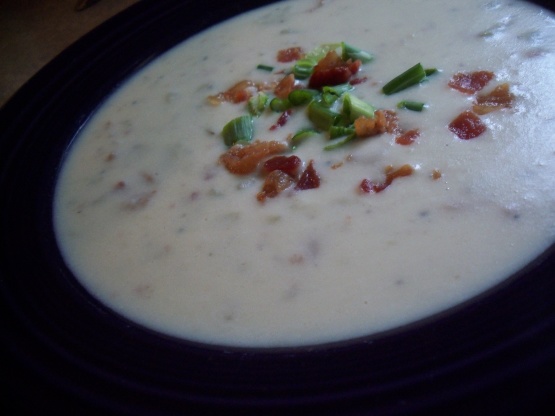 This makes a wonderful lunch on a cold day. Serve with a salad for a healthy supper.

This is a great soup! I did add chopped celery to it, and I took out a cup of the soup and whirled it in the blender to make it smoother. Very good!!
In a large saucepan, cover potatoes with water and cook.
In large frying pan cook bacon until crisp.
Saute onion in bacon drippings (if I have fresh garlic I will add a chopped clove with the onion).
Drain off any excess drippings.
Add milk, oxo cubes, salt and pepper, flour.
Mix well and cook stirring until thickened.
Add to potatoes and water and stir well.
Simmer 5- 10 minutes.