Genianoe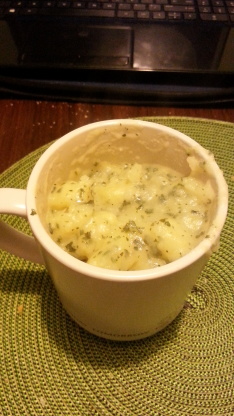 This is my favorite soup to eat when I'm feeling under the weather.

We enjoyed this for lunch. It was very simple to prepare. Next time though....I'm adding some cheese! But it's still very tasty as is! Thanks!!
Boil potatoes with onions for 20 minutes.
Add butter, bouillon, milk, flour, parsley flakes, salt, and pepper.
Cook for about 10 minutes.