truebrit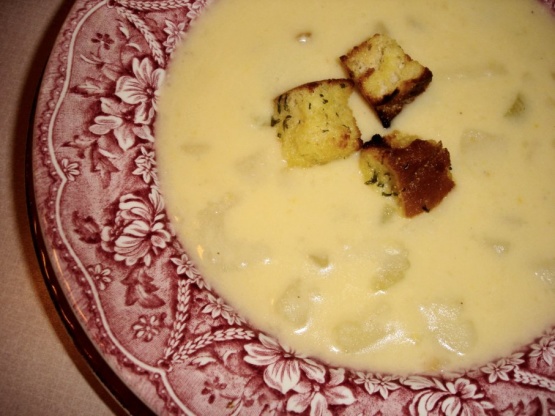 Everyone in my family just loves this soup.

good recipe but I changed it up. I used 3 potatoes and added some cauliflower to make up the difference to make it healthier and less calories. I boiled the cauliflower separately, poured off water, and blended it in blender. I added it back into the cooked soup. Also I didn't use any milk and it tasted just fine.
Cook celery in 1/2 cup water, just until tender.
Peel and cube potatoes.
Place in a 4-quart saucepan with 2 cups water or more depending on how many potatoes you used.
Add cooked celery, onion, salt and pepper.
Cook until potatoes are tender.
Mash slightly to eliminate definite cubes.
Add milk.
Cook on low till everything is done (30-35 minutes).