Potato Salad With Lemon and Cilantro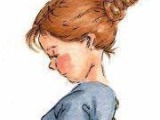 This salad is easy to make and very fresh looking. The warm potatoes seem to temper the cilantro's flavour, so it's a good way to introduce newcomers to this bright, distinctly flavoured herb.
Directions
Scrub the potatoes and put into a large pot of salted water. Bring to a boil and lower to simmer. Cook, partially covered, until the potatoes are tender when pierced with a fork,a bout 25 minutes. Drain and let cool slightly.
While the potatoes are still warm, slice them about 1/4 inch thick (there's no need to peel, but discard any pieces of skin that come off on their own).
Put half the potatoes in a large serving bowl. In a small bowl whisk the oil, lemon zest, lemon juice, 1 tsp salt and several grinds of pepper. Drizzle on half the dressing. Add the remaining potatoes to the bowl, drizzle on the rest of the dressing and toss gently with a large rubber spatula to combine well.
Add the cilantro and green onions and toss gently again. Taste and adjust seasonings as needed. Serve warm or at room temperature.
Most Helpful
My boyfriend doesn't like mayo, so I have been looking for a potato salad without any. I really like the simplicity of this salad. It is a great way to jazz up boiled potatoes. Thanks!
This needs something..Mayo maybe.
This is a perfect recipe!! It was quick..I served it warm and it tastes WONDERFUL! I used both shallot and green onions we loved it!! Thanks for a great recipe!!