Potato Salad (my Mom's--the Best!)
MsSally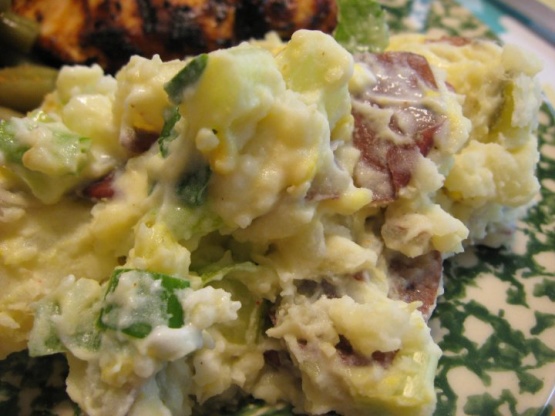 The best creamy and light potato salad you ever had, thanks to my Mom! An easy, simple classic that is requested for every outdoor gathering (with NO leftovers!)
Peel and boil potatoes in large chunks or thick half moon slices, soaking in ice cold slightly-salted water to chill and keep white.
Add chopped vegetables, including all green onion parts.
Gently fold in mayo and sour cream to coat evenly.
Slice and gently fold in hard-boiled eggs.
Add salt and pepper last to taste, and paprika on top.