Potato Salad Japanese Style
Prep 20 mins
Cook 30 mins

This recipe comes from a book called 'Harumi's Japanese Home Cooking' by Harumi Kurihara. I boiled the carrots and potatoes instead of steamed and it worked well. I removed the carrots first as the potatoes need to be boiled longer. I used Japanese mayonnaise but I think any type of mayonnaise will work.
Directions
Wash the potatoes and carrots but do not peel. (This makes the vegetable fresh and gives them good texture).
Place in a hot steamer and cook for about 25 minutes over a medium heat, taking care to top up the water from time to time as needed. Prick the vegetables with a toothpick or skewer to see if cooked and remove when done.
Peel the potatoes and carrots while hot and then transfer the potatoes to a bowl and roughly break up. Mix in the chicken stock powder and leave to cool.
Chop the carrots in half length ways and slice into 5 mm thick semi-circular pieces. You can make quarter –button shapes by chopping the halves carrot again length ways before slicing.
Cut the cucumber in half lengthways and use a spoon, remove the seeds. Cut each half again lengthways and then slice into 5 mm thick pieces. In a separate bowl, sprinkle salt over the cucumber and leave for about 2-3 minutes to soften, then squeeze to remove excess liquid. Cut the onion in half, slice and soak in water to remove any bitterness, then drain and pat dry.
When the potato is cool, add the carrots, cucumber and onions and lightly mix. Stir in the mayonnaise, salt and pepper and serve.
Variations: You can make this salad look even more interesting by serving it in individual portions (about the size of an egg) and add a slice of hard-boiled egg.
Reviews
Most Helpful
This was a very interesting potato salad. We really liked the addition of cucumbers. My husband hates eggs and was really glad there were no eggs in this recipe. A nice change of pace in a potato salad.
Delicious potato salad, I only wish I had doubled the recipe! I love that you steam the veggies-I did this and they were very tender and good. The carrots were rather hard to peel after steaming though so I will do that first next time. I used 1/3c mayo and 1/3c yogurt for the sauce and it was perfectly creamy. I also used a whole cucumber. I love hard-boiled eggs in my potato salad and might add a couple next time (in addition to the sliced egg garnish). Served with Sugar Snap Pea and Radish Salad in our lunches this week. A definite keeper, thank you Chef FloWer!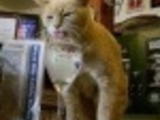 This is such a superb way of preparing your potato salad! It is light, healthy, quick and easy to make and most important has a very yummy taste! The carrots, cucumber, potatoes and onion go so well together. I used half mayonnaise, half yoghurt for the dressing and it still was super creamy. Mmm, I made this for lunch today and it was very much enjoyed by all! :) THANKS SO MUCH for sharing this wonderful recipe with us, Chef floWer! It will surely be made again and again. Made and reviewed for Ed'n#9-Octobre 09.