Sara 76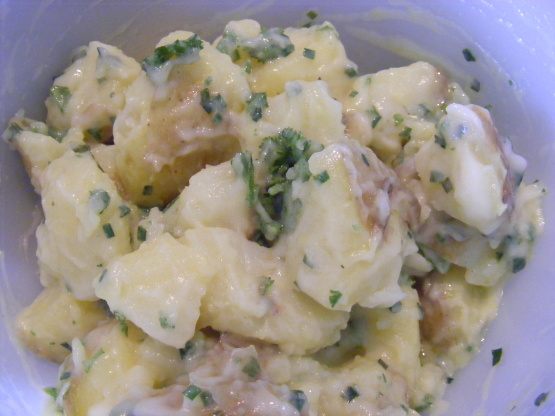 This is a quick and easy potato salad to make when you are in a hurry, or have limited ingredients.
Boil potatoes until tender. Drain and cool.
Roughly chop potatoes into chunks.
Place potatoes in a bowl with all other ingredients, and stir gently until well combined.
Season with salt and pepper if desired.