samcp4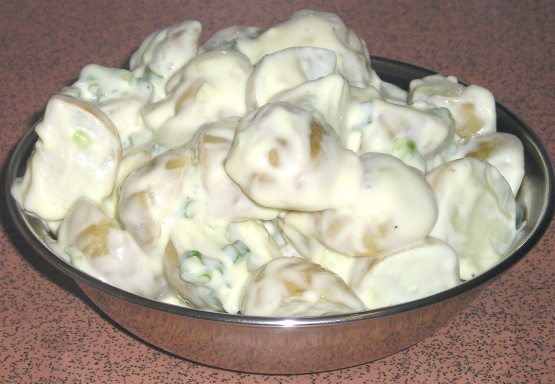 Great for picnics and BBQs. Goes well with meat, fish or veg. Is best served at room temperature but is fine after refrigeration. Adding dried mint is particularly nice when serving lamb.
Boil the potatoes for 15-20 minutes or until soft, and drain.
Mix together all the other ingredients.
When the potatoes have cooled add the dressing and stir until all of the potatoes are covered.