Potato-Rosemary Crusted Fish Fillets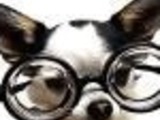 According to Dr. Andrew Weil, this simple fish dish is quite elegant with its subtle flavor of rosemary. Pair this entree with steamed asparagus and a large green salad with tomatoes for a lovely and healthy meal.
Directions
Rinse the fish under cold running water and pat dry and sprinkle with salt and pepper to taste.
Peel the potato and grate on the large holes of a grater.
Squeeze excess water out of the potato by pressing between sheets of paper towel.
Season the potato with salt, pepper and rosemary (if using fresh, chop it very fine; if using dried, crush) and press it around the fish.
Heat a nonstick frying pan over medium-high heat and add olive oil.
Gently slide the fish into the pan and cook for 3 to 5 minutes.
Turn fish over, using two spatulas, and cook for 3 to 5 minutes more or until potatoes are golden and fish is done.
Most Helpful
I thought this was fantastic, and not too difficult to make (although not as quick as everyone else has said). I used fresh caught speckled trout, which I thought worked well. If you're serving to kids, you might want to leave out the rosemary - my kids did not like it as much as I did. I soaked the grated potatoes in salt water for awhile to help draw out the starch and water, then drained them and poured them out on paper towels to dry. I added some grated onion (also drained on paper towels) and minced garlic to the crust for flavor. It came out perfect!

This was pretty good. I didn't pull up the recipe before making it, so I used thyme instead of Rosemary and omitted Salt. I think I used a bit too much oil also as it was quite greasy and only a bit crispy, but that's my own fault. I will likely try it again, it did taste good regardless of my mistakes and it was easy to throw together. You do need to make sure you use high heat.

This is a nice recipe, and very easy to prepare, however, cooking over medium-high heat actually ruined the dish, I felt that the potatoes became quite oily. I wish I had of followed the advice from some of the other reviewers who recommended cooking in very very hot oil. I will definately try this recipe again, because I like the concept, however, I think in order to get a crisp coating, that isn't oily, it definately needs to be cooked at a very high heat. Thanks Chef Kate for a interesting recipe.