Prep 10 mins
Cook 15 mins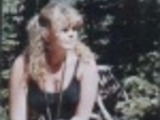 This is an excellent way to use up left-over mashed potatoes but can also be made with cooled instant mashed potatoes. Good as a side dish.
Directions
Combine flour, parsley, baking powder, salt and onion powder.
Stir in eggs and mashed potatoes, mixing well.
Heat 1 1/2 inches of oil to 365ºF degrees.
Using about 1 well rounded tablespoon for each, drop potato mixture into hot oil a few at a time.
Fry for 3 to 4 minutes or until golden brown.
Drain on paper towel.
Most Helpful
I made these at work, and they are so good. It's an easy recipe, and I think the variations could be endless. I wanted to add cheese (I work at a cheese and butter factory), but thought I better make the original recipe first! The mixture is quite sticky, so I found it was better to use a second spoon to push the puffs off into the oil.

Pretty good but a little bland for my tastes; next time I will add more onion powder, or a handful of chopped green onions. Kids would probably love them without the onion...
Great! A nice change and everyone was shocked to find out I made them with leftover potatoes.